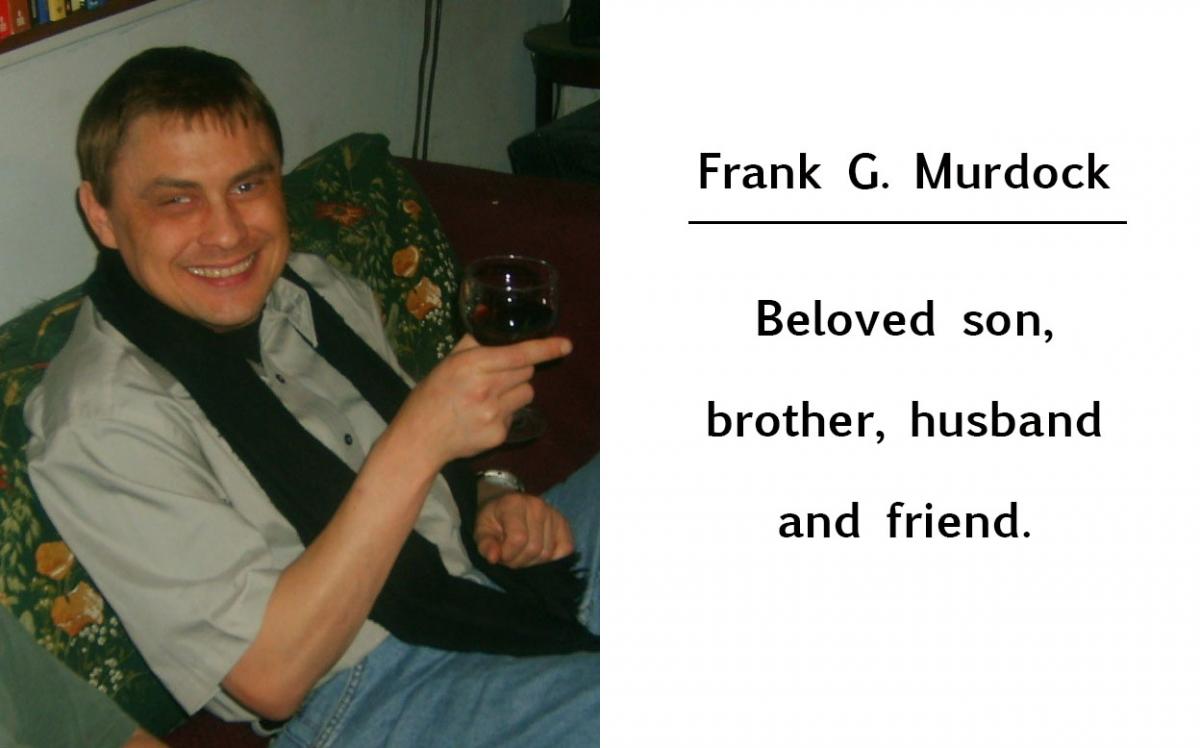 This is to celebrate the life of Frank G. Murdock, former president of Acadiana Area Council of the Blind, who passed away on January 7, 2017, in Ocala, Florida, at the age of 46. He was a beloved son, brother, husband and friend. His passions were advocacy and reading comic books.
 
He grew up in Illinois, and was an avid collector of comic books. Frank struggled with the challenges of diabetes, but like a hero worked several part-time jobs, until his kidneys and his eyesight failed him. After losing his sight, Frank completed blind rehabilitation in a residential center in Chicago, with excellent mentoring, gaining strength and courage to become a true hero.
 
He was so inspired by his mentors that he went on to graduate with a bachelor of arts in social work with honors from Western Illinois University and a double master's degree in vision rehabilitation therapy and vocational counseling from Western Michigan University. Upon graduation, Frank moved to Louisiana, and worked for Affiliated Blind of Louisiana, where, with his future wife, Laura, he taught cooking and independent living skills to persons who were blind and visually impaired, and counseled them, giving them the strength to live their daily lives. After his job at Affiliated Blind ended, he along with his wife, former students, and colleagues, co-founded the Acadiana Area Council of the Blind, where he continued to advocate for the needs of persons who were blind and visually impaired in the community, giving them courage and strength to live good lives.
 
Frank and his wife Laura attended AER conventions and ACB conventions to increase their knowledge and to advocate for improvements in the quality of life of those who are visually impaired. He moved to Ocala, Florida, where he moderated a support group for those that are visually impaired and did some peer counseling. Although Frank was not a religious person, he lived as a Catholic in the last few years of his life, and became closer to God. This quote from Joshua 1:9 seems to suit him: "Be strong and courageous; do not be afraid, do not be discouraged, for the Lord your God is with you wherever you go…" Frank will be missed by many in Illinois, Louisiana, and Florida.