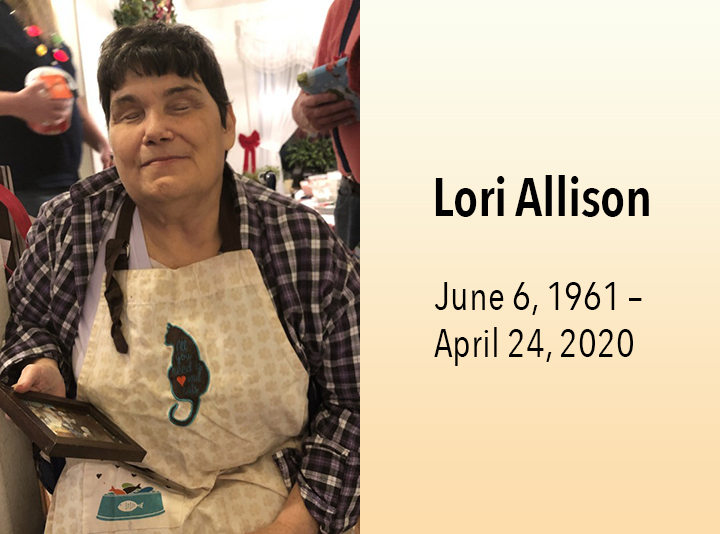 Lori was a true servant, always giving of herself for others and to benefit our organization on a local, state, and national level. The tag line at the end of each of her emails said: "Aspire to inspire before you expire." And this she did! 
On a local level, Lori served her chapter as president multiple times, led them through successful Dining in the Dark and public rest stop fundraisers, and created a sense of community by opening social events to those outside of their chapter. She served as a commissioner on the Tacoma Commission on disabilities and was recognized with the Tacoma City Council Volunteer of the Year Award. 
On a state level, Lori chaired or served on several state committees, kick-starting the Braille Challenge in Washington while chairing WCB Families, overseeing registration for the WCB convention, and coordinating an educational booth at the state fair as part of the Membership Committee's work. Lori served multiple terms on the WCB Board of Directors, volunteered as one of the WCB receptionists, and was the membership person, inputting membership data into the AMMS database. 
On a national level, Lori actively participated on the ACB Membership Committee, was chosen as a Leadership Fellow in 2017, and served on the POSSE (Providing Outreach through Sharing, Support, and Engagement. 
Whether it be a small gathering in her home or a larger one for her chapter or church, Lori loved to prepare the feast and share her love for cooking and baking with others. She always had an ear to listen, a hug and smile with which to bless others, and a heart which never ceased to give abundantly. 
For Lori: 
With working hands, a job to do, 
Behind the scenes, you saw it through. 
So strong and brave, a Servant's heart, 
To do for others, you did your part. 
No need for glory, just a need to give 
Is a life worth living, and a life well-lived. 
So now it's time to take your rest. 
And we'll remember you, knowing we've been blessed.